As of this posting, the 2019 ATA show has kicked off in Louisville, Kentucky, USA.  Archery dealers from across the globe are getting a first-hand look at what's new from Easton for 2019.  Here's a quick guide to what's new: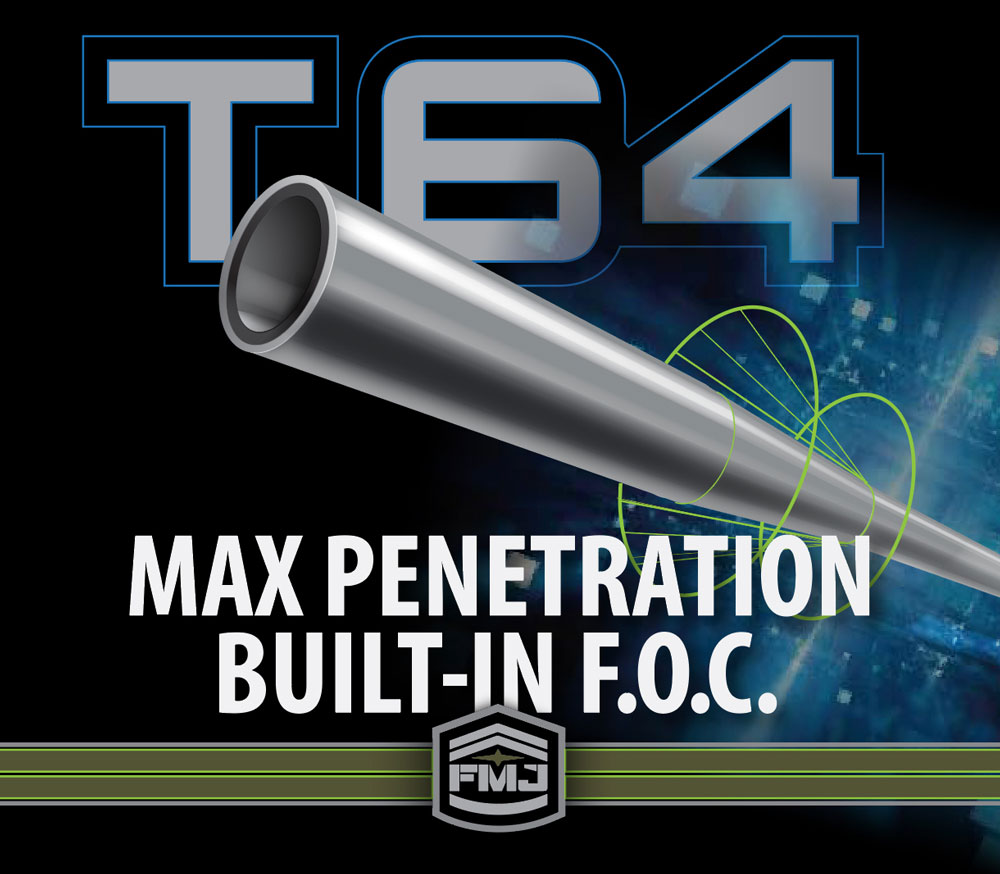 New T64 FMJ combines maximum penetration with long-range accuracy.
Arrow penetration is vital when it comes to successful big game hunting, yet without precise shot placement, maximizing penetration alone may not seal the deal. Now, Easton has a new answer for bowhunters with the T64 Full Metal Jacket—the arrow that combines maximum killing power with the highest level of FOC accuracy.
The T64 FMJ shaft profile begins at the front with a 6mm diameter that seamlessly tapers down to a micro-diameter 4mm at the nock end. The integrated front-of-center weight distribution adds up to 30% more FOC without adding point weight for the best in exacting long-range accuracy. For lethal big game results, the rear taper creates a reduced-friction path for maximum penetration. Couple these new improvements with FMJ's track record of field-proven success, and the Easton T64 now sets the new arrow shaft benchmark for bow hunting big game.
SPECIFICATIONS
Straightened to the highest industry specifications and is coaxially aligned to ± 3 milliradians to produce the most precise hunting arrow available today.
Built-in FOC—front taper adds up to 30% more FOC.
Available in two deflection factor sizes that cover the full range of arrow spines from 400 through 300 and shaft lengths from 26" to 32"
RPS Inserts with 8-32 point and broadhead compatibility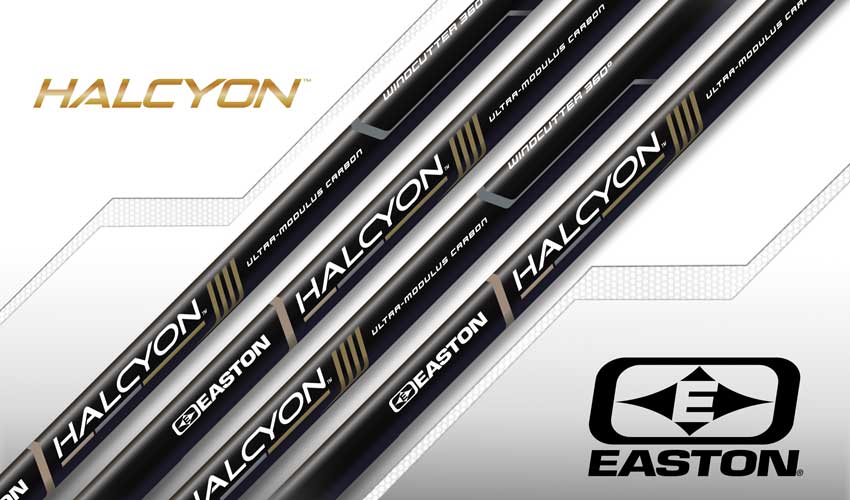 Halcyon Stabilizer System– Low mass like Contour, stiffness of Z-Flex, with a 14 mm OD to provide lowest wind drag.  Comparable stiffness to Contour CS and Z-Flex.  33, 30, 27 long rods and 12, 15" side rods.  Compatible with all Easton weights.  Both compound and recurve.  Delivers late February-early March.
[maxbutton id="1″ url="https://eastonarchery.com/stabilizers/halcyon-stabilizer/" text="Halcyon Page" ]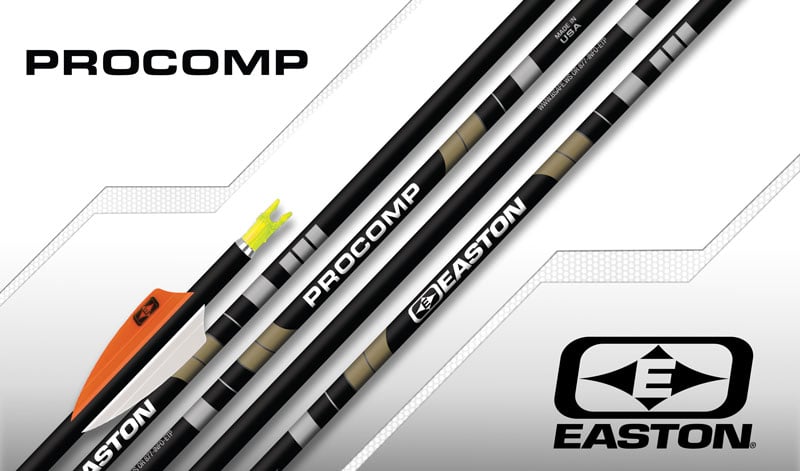 ProComp– Compound target shaft, 4mm diameter, takes ACG and ACE components, priced between ACG and ACE.  Lighter than ACC and ACG, 7 spines from 300-570, 0015" straightness Made in USA
[maxbutton id="1″ url="https://eastonarchery.com/arrows_/procomp/" text="Procomp Page" ]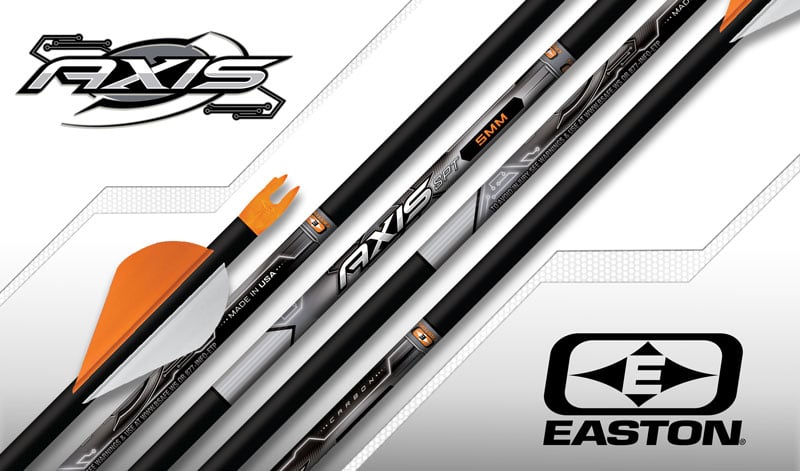 Axis SPT– 500-600-700 spine, +/_ .006 straightness, micro-diameter penetration for shorter draw lighter weight setups.  Made in USA
[maxbutton id="1″ url="https://eastonarchery.com/arrows_/5mm-axis-spt/" text="Axis SPT Page" ]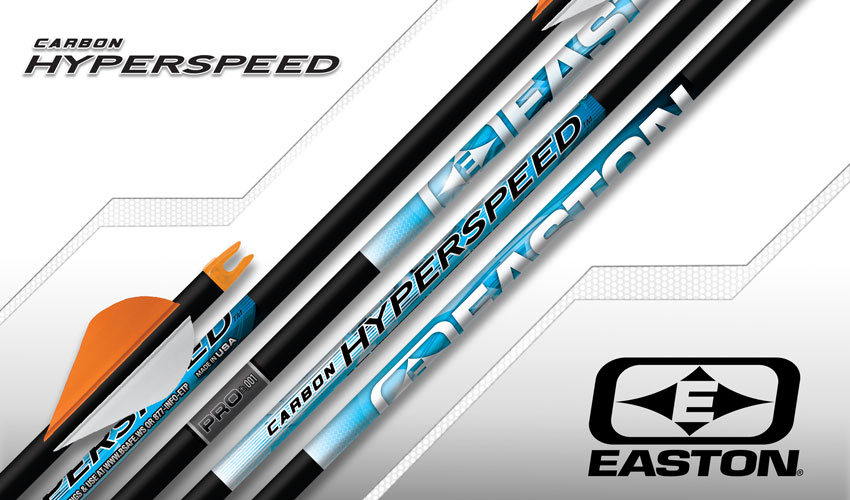 Hyperspeed/Hyperspeed PRO– Performance arrow for target compound and 3D.  4 spines from 300-500, standard straightness +/- .003, PRO series .001,  Light weight, standard diameter, Parallel design, Made in USA
[maxbutton id="1″ url="https://eastonarchery.com/arrows_/hyperspeed/" text="Hyperspeed Page" ]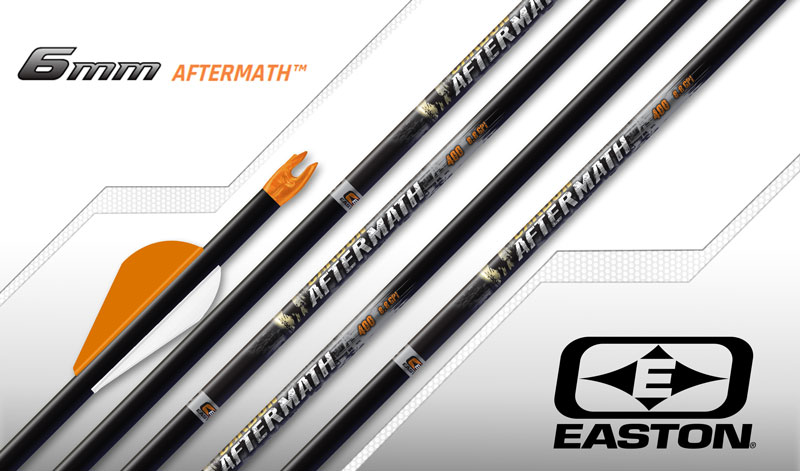 New 600 Spine Aftermath- 6 mm diameter, for lower weight/shorter draw setups. .005". Made in USA
[maxbutton id="1″ url="https://eastonarchery.com/arrows_/6mm-aftermath/" text="Aftermath Page" ]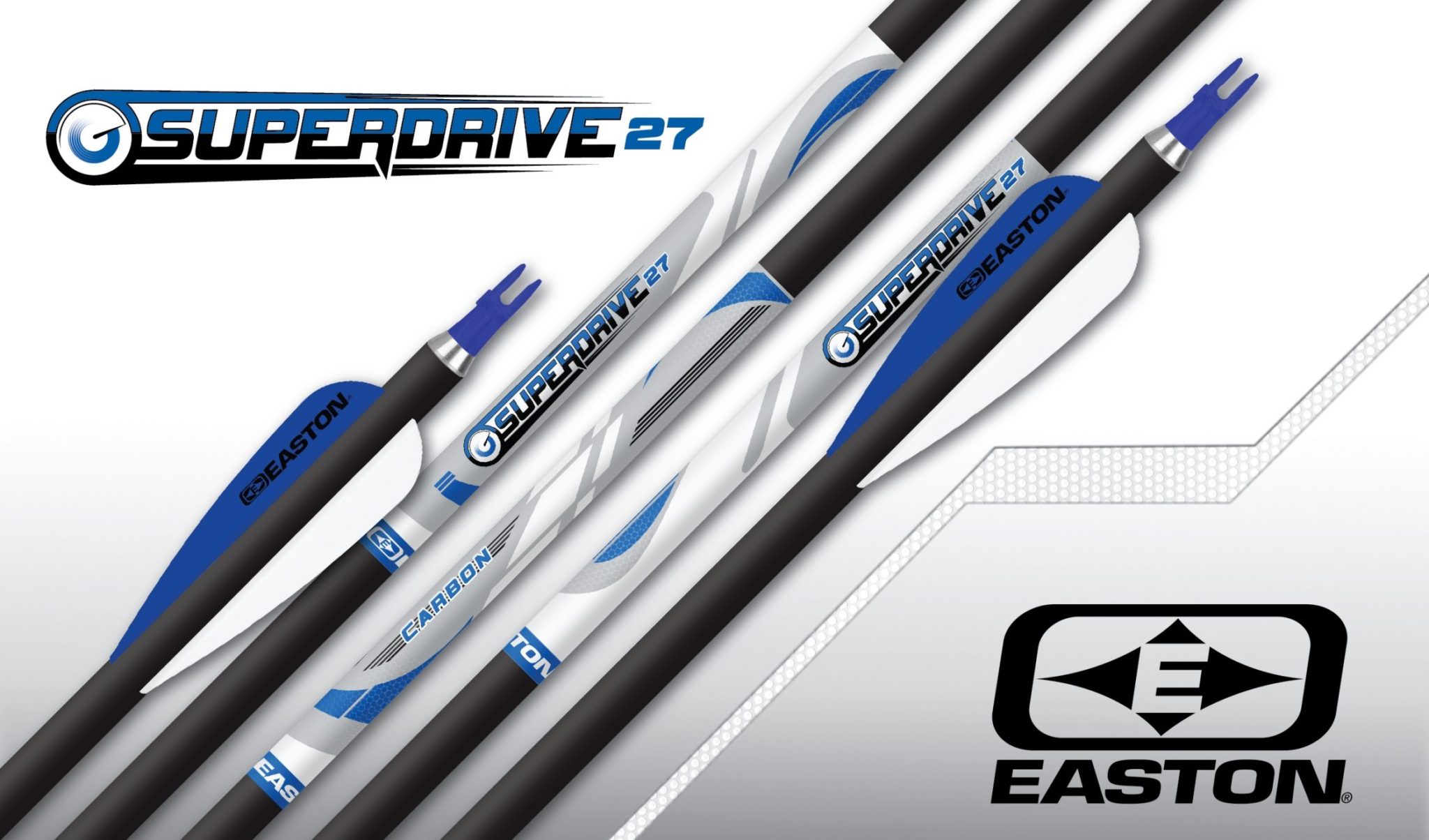 NEW SuperDrive 27 and SuperDrive27 PRO– Max diameter all-carbon target arrow with superior strength and durability for 3D.  Pro model .002" straightness.  New adjustable point weight system available.
[maxbutton id="1″ url="https://eastonarchery.com/arrows_/superdrive-27/" text="Superdrive 27 Page" ]

New Contour CS Limited Edition Colors– Yellow, Red, Blue in all sizes except 24"
[maxbutton id="1″ url="https://eastonarchery.com/stabilizers/contour-cs-stabilizer/" text="Contour CS Page" ]
NEW hunting and compound target Bully Vane and Bully Boat Tail Vane– Stiffer. More durable vane material, improved flight performance compared to other popular vanes like Blazer. Made in USA
New adjustable point systems for all Superdrive arrows. 90-200 grains (size dependent).  Tool available.  Works with existing weight kit. Made in USA
New Easton Takedown Hip Quiver in Deluxe (cloth) and Elite models– Innovative 2-piece system uses 1-way snap and zipper for easy folding or total takedown for easy transport in bowcases
Quiver belt now included with all Deluxe New TD Hip and Field
New All-Black options on Deluxe TD Hip and field quivers
New Delta-McKenzie items:  Tapir, Howling Wolf, Strutter Turkey, 20" Wedgie
All the new 2019 Easton and Delta-McKenzie products will be on dealer shelves by March of this year, so be sure to see your authorized Easton or Delta-McKenzie Dealer as you prepare for the 2019 season!