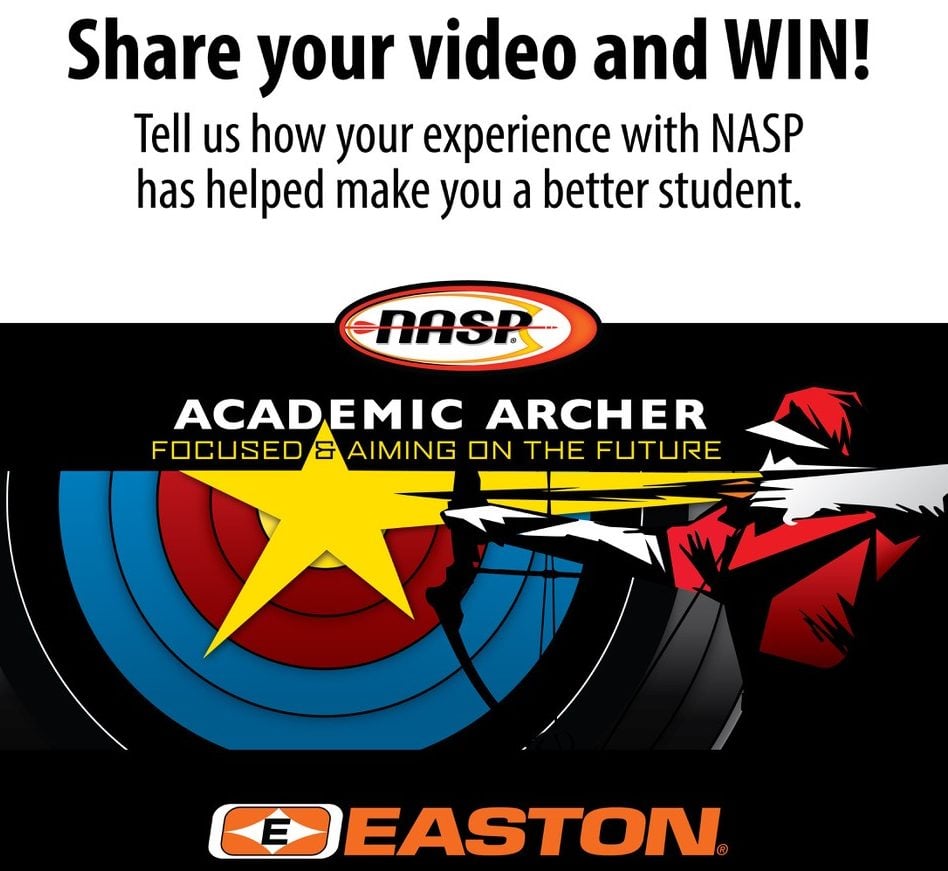 20 LUCKY PARTICIPANTS WILL WIN EASTON SWAG!

 
How To Shoot & Upload Your Video
Video must be no more than 10 seconds.
Video must be horizontal (hold your phone sideways)
Video resolution should be 720p: 1280×720 or higher.
Make sure the audio is clear with no background noise.
Use a tripod or stable camera base.
NASP XX75 Genesis Arrows
Note: Select Uni-Bushing size 1820 for Genesis Arrows.