For 100 years, the Easton family has strived to create the world's best archery products in the USA.  Over the decades, with extremely humble beginnings, Easton has progressed through a succession of manufacturing facilities and today, the largest dedicated archery factory in the world continues to produce arrows in Salt Lake City, Utah.
 The original Easton facility, after a succession of garage spaces used by Doug Easton, dates back to the 1920's, a small workshop on property owned by Doug and constructed by him from spare lumber, on Halldale Avenue in Los Angeles.  Here, Doug built the first four-footed cedar arrows and yew wood bows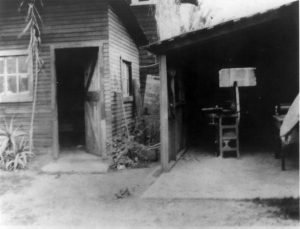 By 1933, Doug had moved his operation to this 60 x 50 foot metal building on 1919 5th avenue in Los Angeles.  In the mid 30's Doug began producing aluminum arrows here, and Doug began shifting to only building arrows, while continuing to innovate bows with features like a take-down system.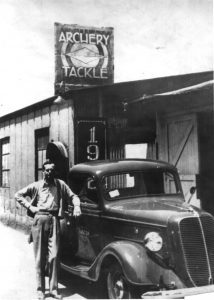 In 1941 the workshop expanded to a new factory situated next to a new family home at 1807 5th avenue in Los Angeles.  This included a 3500 square foot archery product showroom and production work cells for arrows.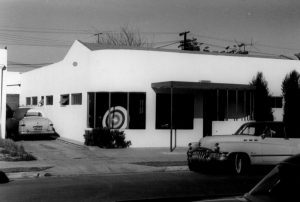 By the 1950's the business had grown considerably- Doug built a completely new factory, on Califa street in Van Nuys.  The 10,000 square foot facility opened in 1957, and expanded with a 7500 square foot addition in 1962.  By this point Doug was joined in the business by his son, Jim, and focused exclusively on aluminum  arrows and precision tubing for aerospace.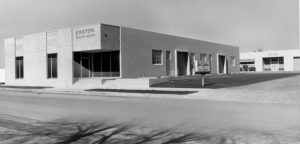 In the mid 60's construction started on a 58,000 square foot facility on Haskell Avenue in Van Nuys, which opened in 1967.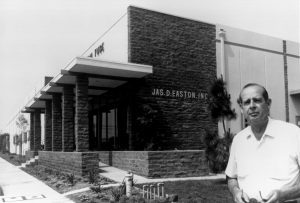 In the late 1980's a large multi-story corporate headquarters was  established across the street from the factory.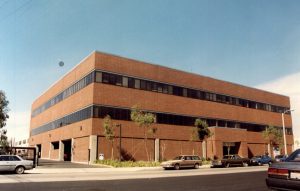 Easton expanded to Salt Lake City, Utah, with what ultimately became a 100,000 square foot factory dedicated completely to arrows, in 1982, as Van Nuys started producing more baseball, hockey and other sporting goods products.  This facility produced aluminum hunting arrow shafts and handled packaging and shipping for target aluminum shafts made in Van Nuys.  It was doubled in size in the mid 1980's.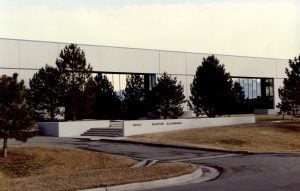 A vast, semi-automated distribution center for all Easton sporting goods was added next to the Salt Lake factory in 1988- at the time it was one of the most advanced in the world.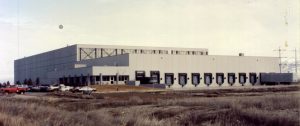 In 1991, Easton Composites was established in San Diego, developing the next generation of carbon products for baseball, hockey, and golf, as well as producing A/C arrow shafts, which had been made in Van Nuys since 1982, and all-carbon shafts.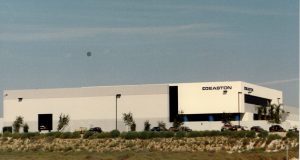 A/C arrow shaft and carbon arrow shaft production was moved from Los Angeles and San Diego to Salt Lake City starting in 1997, and by 2000, all arrows were made in Salt Lake City.
Today, Easton proudly employs hundreds of American workers in Salt Lake City, Indiana and Iowa, making the finest archery products used worldwide.