Japan Nationals highlight successful younger talent development ahead of final selection for Tokyo Games home team
The 61st All-Japan National Championship took place October 25-27 in Kakegawa, in east-central Japan.  Unprecedented media attention accompanied this installment of the annual event, with widespread interest in the process for the selection of Japan's representatives to the Tokyo Olympic Games, with these nationals playing an important role in the team selection process.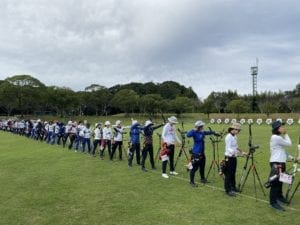 Every recurve winner in the event wielded Easton X10 and ProTour arrow shafts.
Well-known archery luminaries, such as 1984 Olympic bronze and 2004 Olympic silver individual medalist Hiroshi Yamamoto, 2012 London silver medalist Takaharu Furukawa, and many other experienced Japanese Olympians and World Archery medalists, were joined by a brace of talented and fearless high school and collegiate archers from across the nation.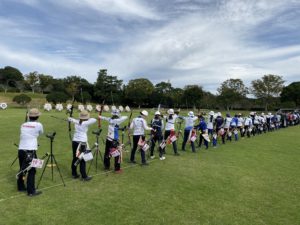 The younger competitors left an indelible mark on the competition.
This included the performance of Yuki Kawada, a former coaching protege of Hiroshi Yamamoto.  In the finals, Kawada, using Easton Contour stabilizers and X10 arrow shafts, defeated national team veteran, London Olympian, and multiple world team medal winner Hideki Kikuchi, to take the men's recurve gold medal for the national championship title.  The bronze medal went to Junya Nakanishi winning over top-ranked Hiroki Muto.
In women's recurve, Yu Irie, a past national high school championship standout, continued the trend of medals going toward younger talent at this event, taking the women's gold versus Mao Watanabe, another high school athlete.  The bronze went to veteran National team member and 2012 Olympic Team Bronze medalist Ren Hayakawa.  Hayakawa found herself back on the national stage after an extended period of recovery from a shoulder injury.  Her opponent for the bronze medal match was Rina Sugibayashi, a high school standout.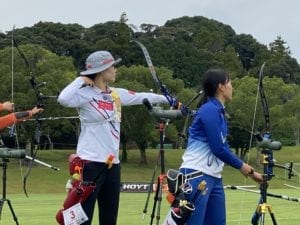 Japan's next step toward selection of their Tokyo Olympic Team will take place in November, when another stage of team final selection will take place.  
Easton is proud to the be the only arrow chosen by every member of the Japan National team as they head toward the Tokyo Olympic Games.