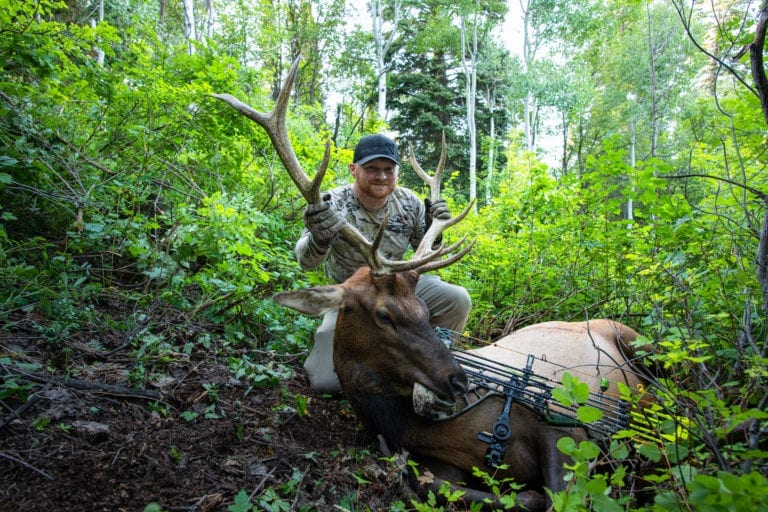 Public Land Elk Hunt – David DeAustin
I've known Rudy Wigton for close to 30 years. We grew up together in Southwestern Minnesota and used to skateboard together. I grew up with archery in my life, so when I moved to Utah and found elk hunting, I simply couldn't get enough.
Rudy grew up hunting as well. He has taken numerous big bucks during Minnesota's slug season. Every time I would see him during Christmas break, I would try to talk him into trying archery hunting. He finally bought a bow a few years ago, and now his entire family is shooting bows.
Three years ago was the first time Rudy came to Utah to join me on an OTC elk hunt in a general bull unit. The only elk he saw that year ducked an arrow that our friend Jasen shot at it. The second year Rudy made the trip to elk hunt with me, he was able to watch a cow elk drink water. Rudy was waiting for the bull that had been following the cow to water, but he never showed. That year Rudy had his first experience helping cut and pack two bulls off the mountain, but he still never saw a live bull.
I got a text from Rudy, saying that he wanted to give it another shot in 2019. He had been shooting his bow all summer and was ready to come to Utah to find an elk. Once he arrived, we picked up some necessary gear and hit the trailhead. We had enough food and water to camp for eight days.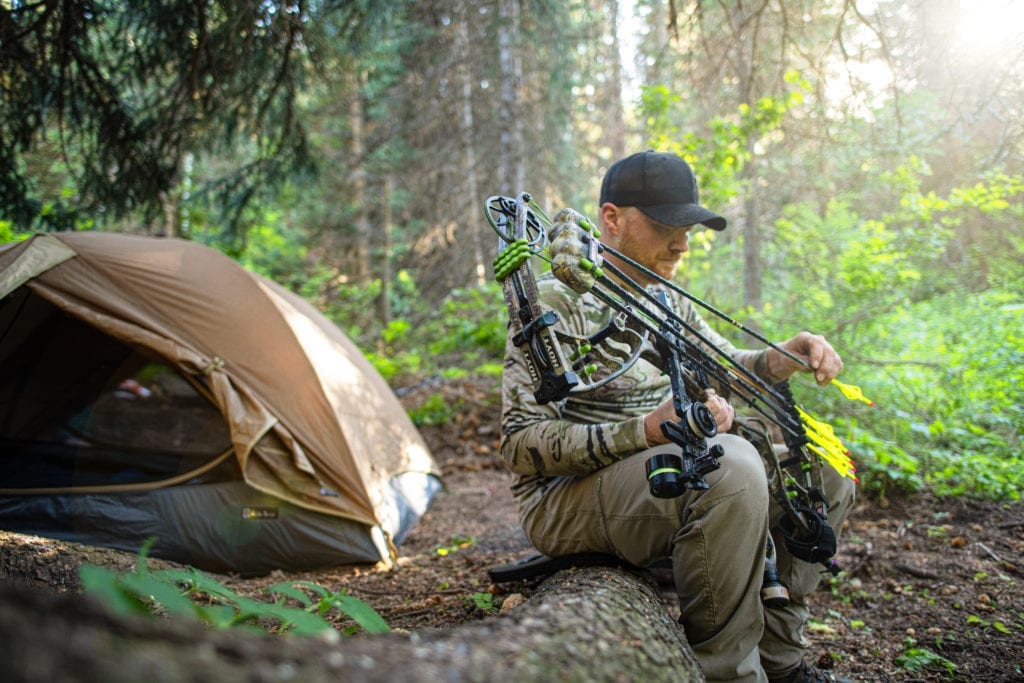 The first few days of the hunt, Rudy didn't see a single elk, but on the fourth day, he heard a bull walking through brush, and finally start to make his way to the spring that Rudy was sitting. As soon as the bull's legs were visible, Rudy drew back, knowing that it was an elk. The bull sniffed the air and continued to walk down to the water. As the bull reached the opening in the brush, Rudy released his arrow, sending it through the lungs. The bull crashed off, into the brush.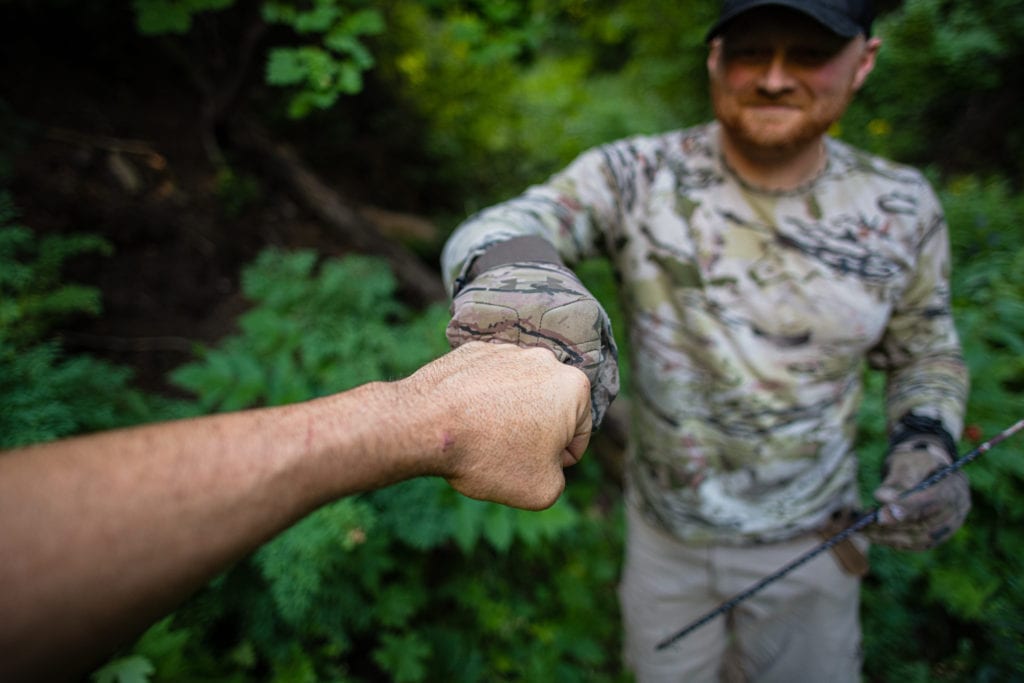 With one bar of cellular service, I received a BULL HIT text, and so did our friend Jasen LaRue. We told Rudy to wait until we could get to him, and that we should give the bull some time to expire. I nearly ran to where Rudy had been hunting, and when I got to him, we talked about the shot, and which way the bull went. We walked down to where the arrow was laying in the brush. I've shot a few bulls, all of them have been 20 yards or less, and I have never had a full pass-through. Rudy's Easton FMJ, tipped with a Slick Trick broadhead, was laying in the brush, covered in bright red blood. The arrow entered the ribcage, but Rudy was unsure of the exit, so he picked up the arrow and smelled it to make sure it wasn't a gut shot. The arrow smelled like blood, and it was a good hit.
We walked back to his pack after taking a few photos, when the bull came right back past us. His head was hanging low, and he struggled to walk. We saw that the arrow entered high and mid lung, and when the bull turned to walk away, the exit was low and in the liver. The bull walked off and bedded in the thick brush.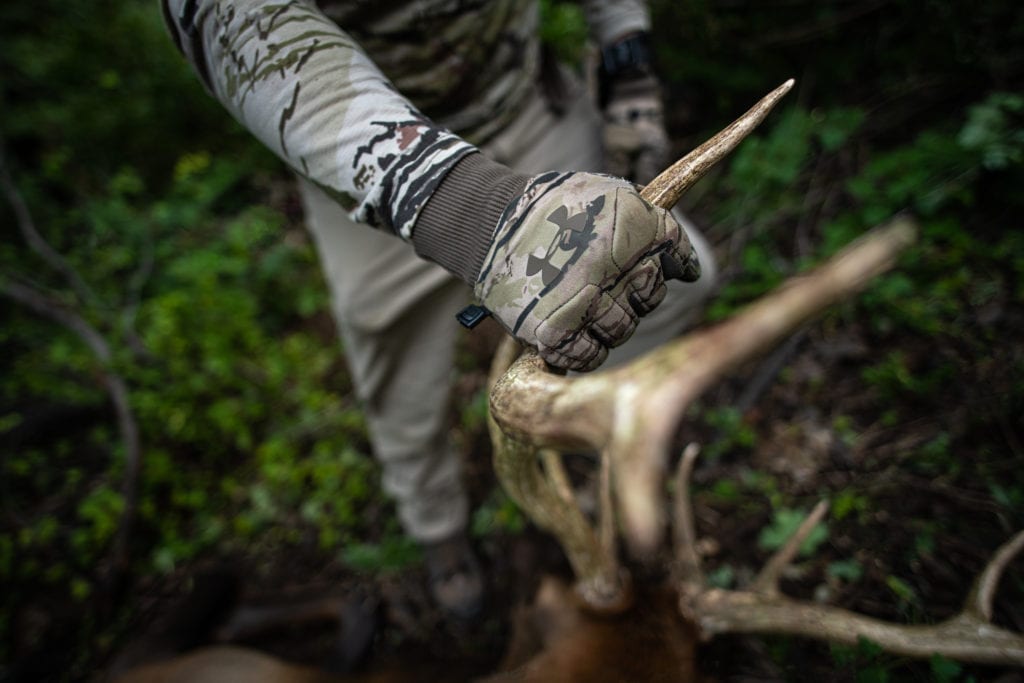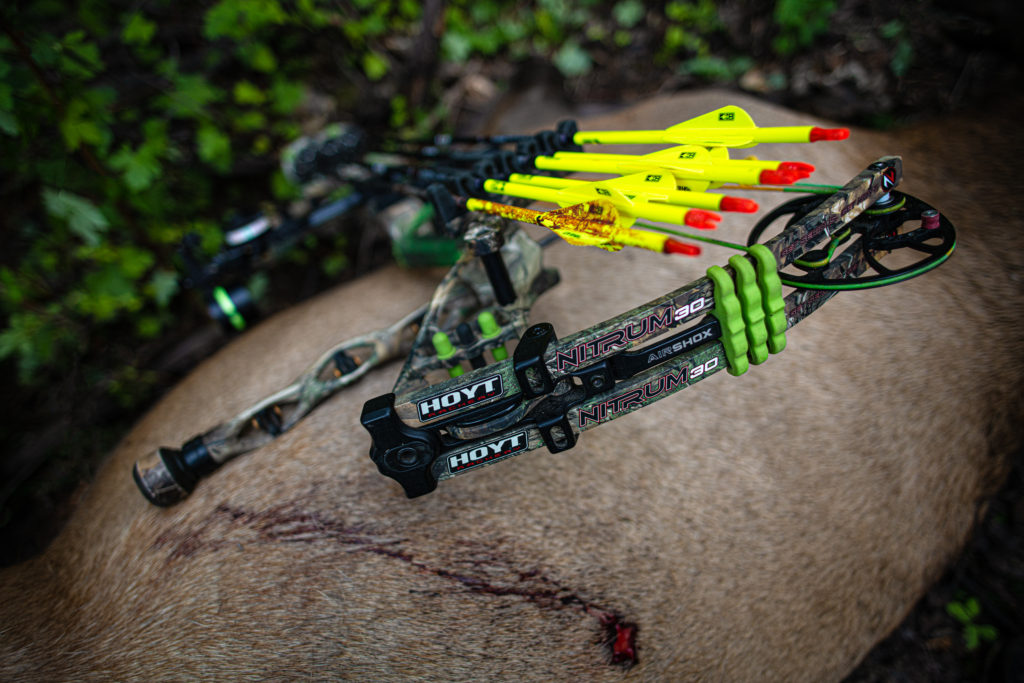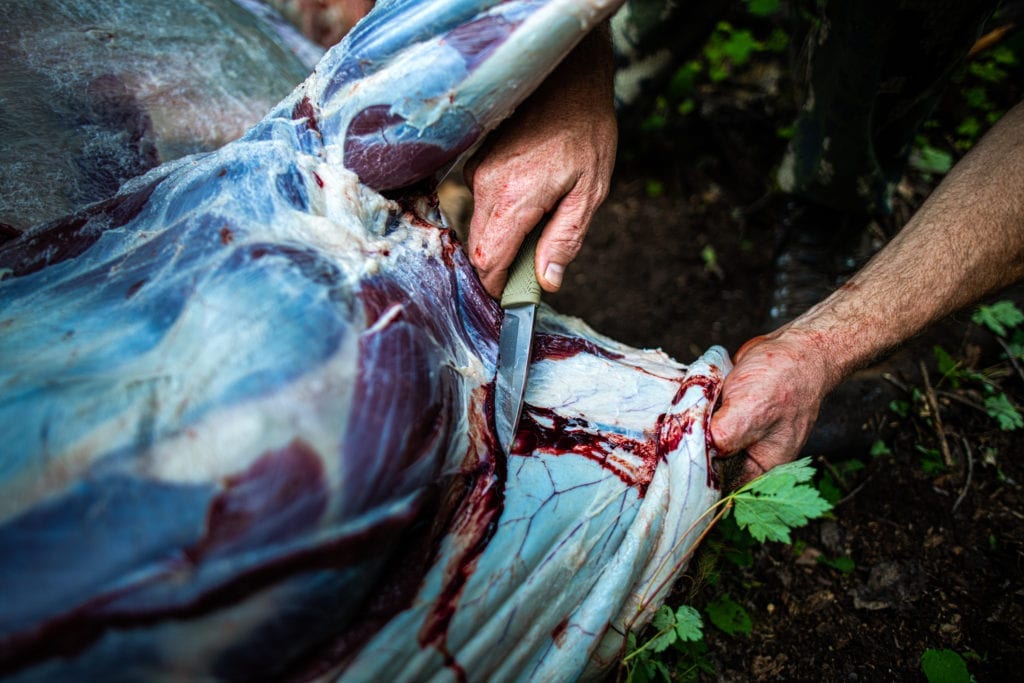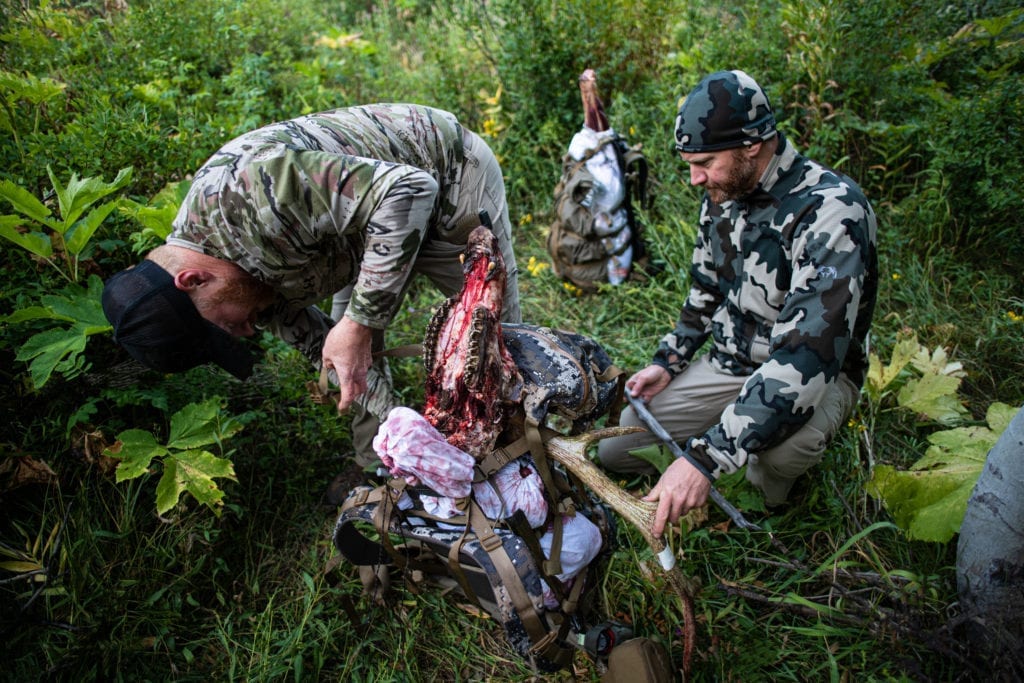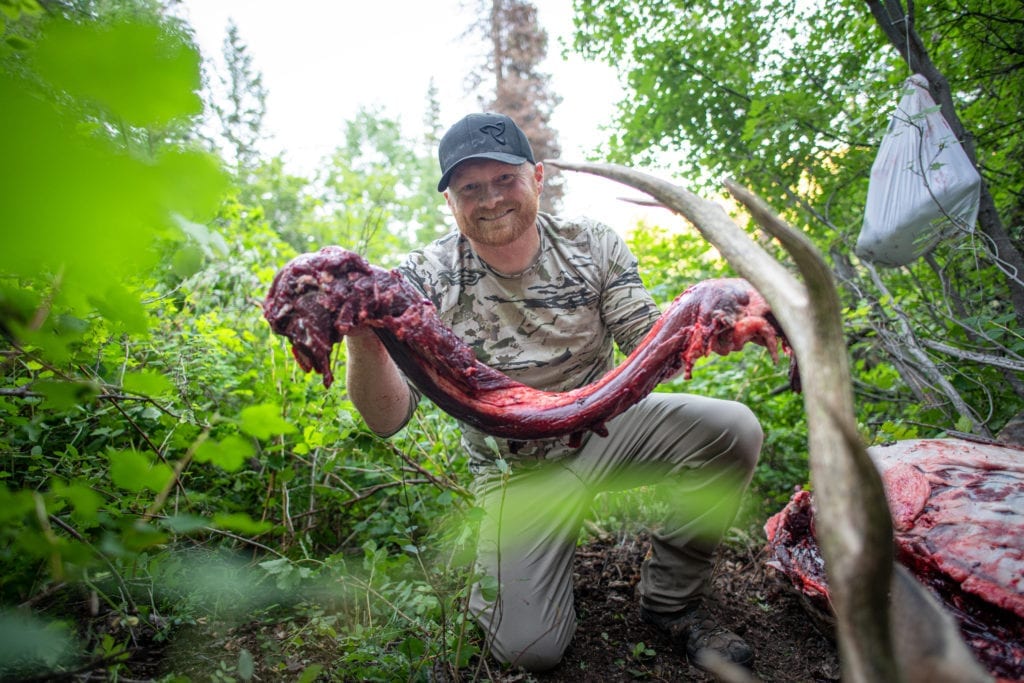 We waited until Jasen showed up, and then walked over to where the bull expired. I always forget how big elk are, until the moment you see one on the ground. We made a quick call to our friend Robby White to help pack him out and then started cutting up the bull.
It was a long day on the mountain, but it was all worth it. This was Rudy's first elk, and the first bull he saw in Utah. I was so happy to be part of that experience, and that Rudy could take elk meat home for his family.