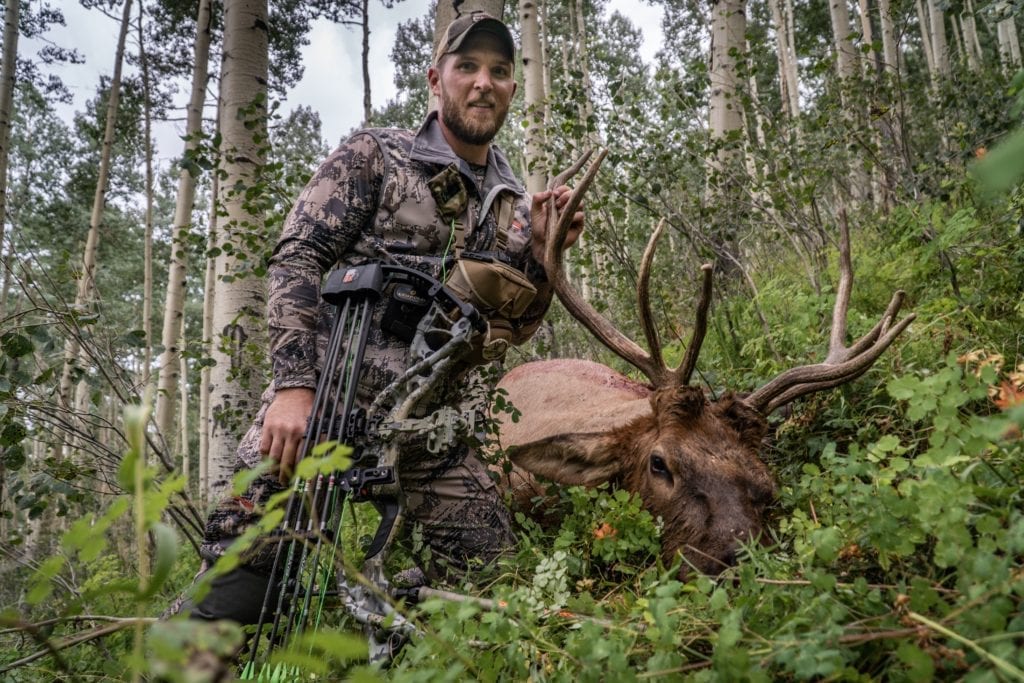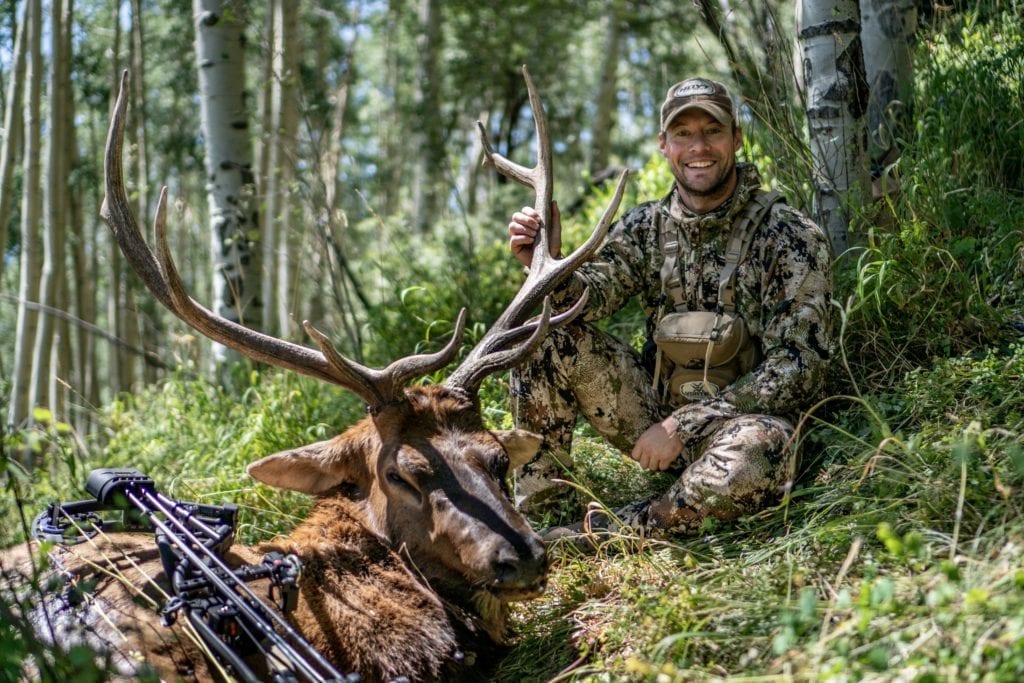 Beating The Odds
Two Public Land Bulls in 37hrs. – Zach Bailiff
Most folks don't realize that the success rate for an OTC archery elk hunt in the state of Colorado, and many other western states, hovers around the 7% mark.  It's a tall order for anyone looking to make the trek west and chase bugles in September on public land, but it can be done.
After 12 months of preparation I headed west for a week of long days and short nights, hoping for one opportunity to send a well placed arrow toward a bull elk.  This was my fifth straight year with an elk tag and my fourth trip to Colorado with Evan Williams to attempt to fill multiple tags in a single week.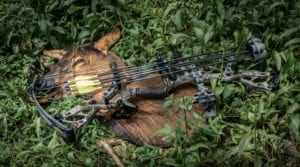 A rough three and a half hour hike to camp on the first night left me with half-dollar sized blisters on both heels and a new mental and physical variable to add to the equation for the week. I finally met up with Evan and learned that he had located four bulls earlier that day, which made us very optimistic about our chances of filling both tags. The next couple days were spent jumping from drainage to drainage (if only it was as easy as it sounds) navigating the terrain and covering plenty of vertical elevation, but our only options held tight to private land.
On day four, we decided to swing for the fences and climb nearly a thousand feet above camp to a small secluded bowl at 11,600' only to find old elk sign, and a good lunch spot with a view. The next plan was to loop around the bottom of that drainage to get our wind right and target a point where the dark timber and aspen met. During the descent we could see storms building as they crossed the mountains on the other side of the canyon. 
We finally heard a bull fire off, but the lightning cracking overhead forced us to take cover and wait. Once the rain let up we moved into the aspen meadow just below us.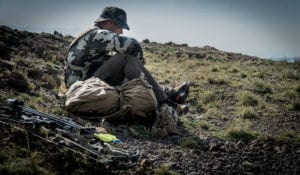 Evan noticed a couple of cows above us with eyes locked on our movement. I slowly moved to a kneeling position in an old elk bed as he dropped behind me to call, and the bull began to fired back immediately.
Realizing the cows had moved and I was a bit of a sitting duck out in the open, I slipped behind a big aspen to my left for better shooting cover.
As Evan and the bull continued their screaming match, I noticed a bull raking a tree directly to the right, but he didn't appear to be the one bugling at Evan. I ducked back behind the tree, but when I emerged three seconds later to check on him, he had cut the distance in half and was standing at 43 yards.
I dipped behind the tree, came to full draw, took one step to my right and released an arrow.  I watched all four fluorescent green vanes disappear as the arrow made impact.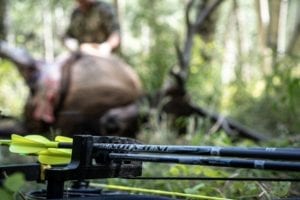 The bull then spun to my right and moved up the hill slowly. He was down within a few seconds.
We updated friends and family of our success and attempted to get several photos to savor the memory, but with the light quickly fading, we had break down the bull and find a good tree to hang the meat in overnight.
Fortunately for us, I killed my bull closer to the truck than camp, so the hike back to the hangin' tree the next day was the easiest part.  Once there, we decided to haul my bull to the trailhead in one trip to save time, and while it was a fairly short trip in terms of distance, it was a taxing 1000' drop in elevation back to the truck.
That night, after a celebratory pizza, Evan hiked back in to camp and I made a round trip to the processor and back to the trailhead. My plan was to catch some extra rest by sleeping in the car and hiking in early to attempt a play on the second bull. 
Evan left the tent at 6:30am that next morning and immediately let out a locate bugle to see if anything was in the area. He was met with a bugle across the drainage just east of camp and began descending in that direction to get in position.
Within a minute or two he had his eyes on the bull.  The cold front from the night before had changed this guy's attitude, and he came in on a string. 
With no time to range the distance, Evan took his best guess and chose to settle his 50-yard pin low on the animal. He released the arrow and heard a loud thwack as it made contact.  The bull turned away from him, took a few steps downhill, collapsed, and then proceeded to slide and tumble another 70 yards. I was taping my feet in preparation for the hike to meet Evan when my phone rang. "I've got a bull down!" he said. 
Although his bull was close to camp, he had come to rest halfway down a steep drainage.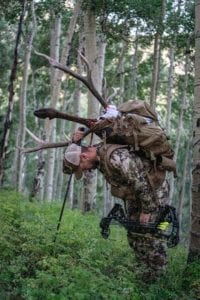 The exhausting process of breaking down and hauling out Evan's bull in the coming hours didn't dampen our excitement. Our long-time goal of filling two OTC tags, on public land, DIY-style had finally been achieved and the fact that we were able to accomplish it in a short 37 hours just added to the memory.
 Arrow: https://eastonarchery.com/arrows_/4mm-carbon-injexion/