Every Recurve Medal Won with X10 Shafts
Once again the total podium domination of shooters using Easton X10 arrow shafts has proven the performance of the most-winning arrow in modern history.
Tough, windy weather helped give an edge to Russian archer Ksenia PEROVA, wielding Easton's proven Contour Stabilizer System.  In the gusty variable winds the Contour system gave Perova the edge needed to upset Olympic Gold Medalist CHANG Hye Jin of Korea in the Gold Medal final.  With both shooters using the highest performing arrow available, Easton's legendary X10, it came down to execution in the gusty winds.  Perova, using Contour's proven Windcutter 360 technology, held a little more steady in the gusts than her opponent, which was the slight edge needed for victory.
Easton shooters TAN Ya-ting of Chinese Taipei and Olympian Mackenzie BROWN of the United States battled for women's recurve bronze, with the highly experienced Tan defeating Brown at Brown's first World Championship event.
In team action, the women's recurve team of Korea, CHANG Hye Jin, CHOI Misun, and KANG Chae Young, took back the World Champion title they lost to Russia two years ago in Copenhagen.  This time they had to beat the home team of Mexico, Aida ROMAN, Mariana AVITIA, and Alejandra VALENCIA.
Chinese Taipei defeated China for the Bronze women's team medal.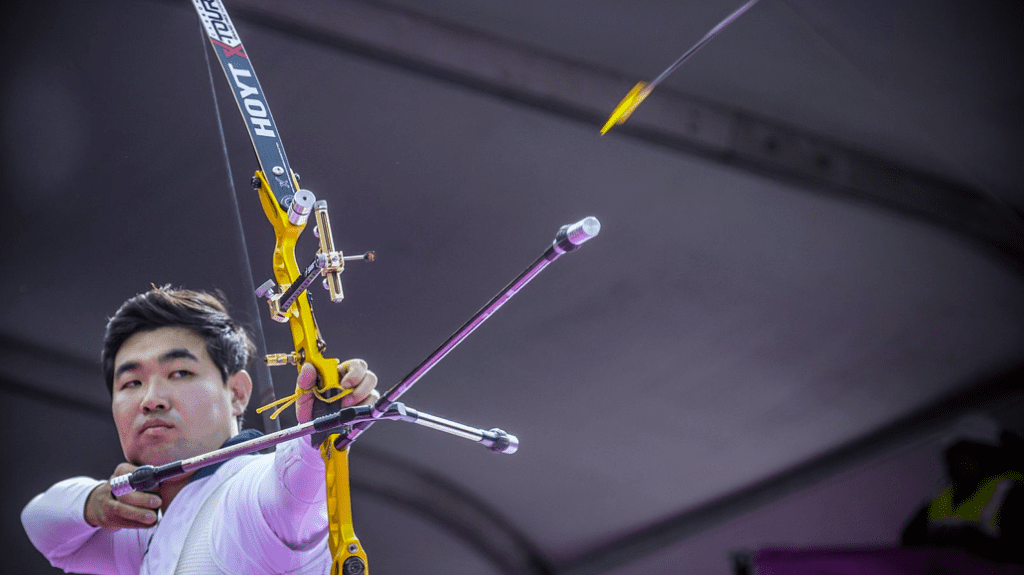 In Men's recurve, Italian X10 shooters Mauro NESPOLI, 2004 Olympic Champion Marco GALIAZZO, and David PASQUALUCCI beat the French team of Olympic Silver Medalist J.C. VALLADONT, Thomas CHIRAULT, and Pierre PLHON in straight sets.  Korea beat Canada for the bronze.
Individually, three-time Olympic medalist IM Dong-hyun of Korea defeated Chinese Taipei shooter WEI Chun-Heng in a shootoff in tough winds to take his second World Championship title.  Netherlands shooter Steve WIJLER took the men's recurve bronze medal.
In compound action, Easton shooters took 28 of 30 medals led by the USA men's and Colombian women's teams taking gold.  For men's compound, Italy took silver, and Colombia took the bronze.  The women's silver went to India and the bronze was clinched by Korea.  Korean shooter SONG Yun-soo made history becoming the first Korean compound women's World Champion.
Every Olympic title since 1996 has been won with Easton X10 shafts, and the performance at these World Championships proves that nothing else comes close.
X10 shafts and Contour Stabilizers are available to every archer – see the details at www.eastonarchery.com