BY ROSS SEVY
As I sat there searching for more bucks in the high basins of the backcountry of Utah, my mind began to wonder. I began to think of what to expect when I came back down to actually hunt the deer I had been watching for the last day. Thoughts started flooding into my head. I began to wonder if the deer would still be in the same area? Will there be other hunters pursuing the same deer? And lastly how will my gear hold up after nine days in the Utah backcountry.
Unfortunately I wouldn't know if the deer would stay in the area or if there would be other hunters, but one thing I knew for sure was that I was going to have the best gear with me on my hunt.
Now I could list everything that I am taking with me on this 9 day backpack hunt, but I just want to focus on a few key items that I think can make or break a backcountry hunt.
A Killer Setup:
Bow – Hoyt Faktor 34
Arrows – Easton Nemesis 300
Broadhead – 100 Grain Trophy Taker Terminal T
Sight – HHA Optimizer Lite
Rest – Trophy Taker Smackdown Pro
Quiver – Tight Spot
String – Death Harp Bowstring
Being confident in your shooting capabilities will in turn make you a more confident hunter. A finely tuned bow is the first step at becoming a confident archer. You could be the greatest shot, but if your bow is not tuned properly your shooting capabilities will not amount to much. Take your archery set up to your local archery shop and paper tune and verify everything is perfectly timed at least a month before your first hunt, that way if there is something that needs changed you have a month to get familiarized with the changes.
When it comes to arrows I want an arrow that can be abused a little. In the backcountry everything from your body to your equipment is going to get abused. The Easton Nemesis arrows have my full confidence, I have shot these arrows since spring and they have exceeded my expectations. I will literally be shooting the same arrows this fall that I have shot since this spring, and they have been bear hunts, 3D shoots, and have even been used to control small game populations.
Clothing:
Core4element Layering System-
C4E Merino Crew Top
C4E Assault 1/4 Zip Top
C4E Mid Mountain Vest
C4E Elevation Jacket
C4E Torrent Rain Jacket
C4E Switchback Pant
Lorpen Merino Blend Socks
Durable and comfortable clothing is a must in the backcountry. You want clothing that will allow you to move freely while hiking across a basin to stalk a bedded buck while also not being to baggy. Core4element's layer system is perfect for backcountry hunts, it features the best performance fabrics to keep you protected and comfortable.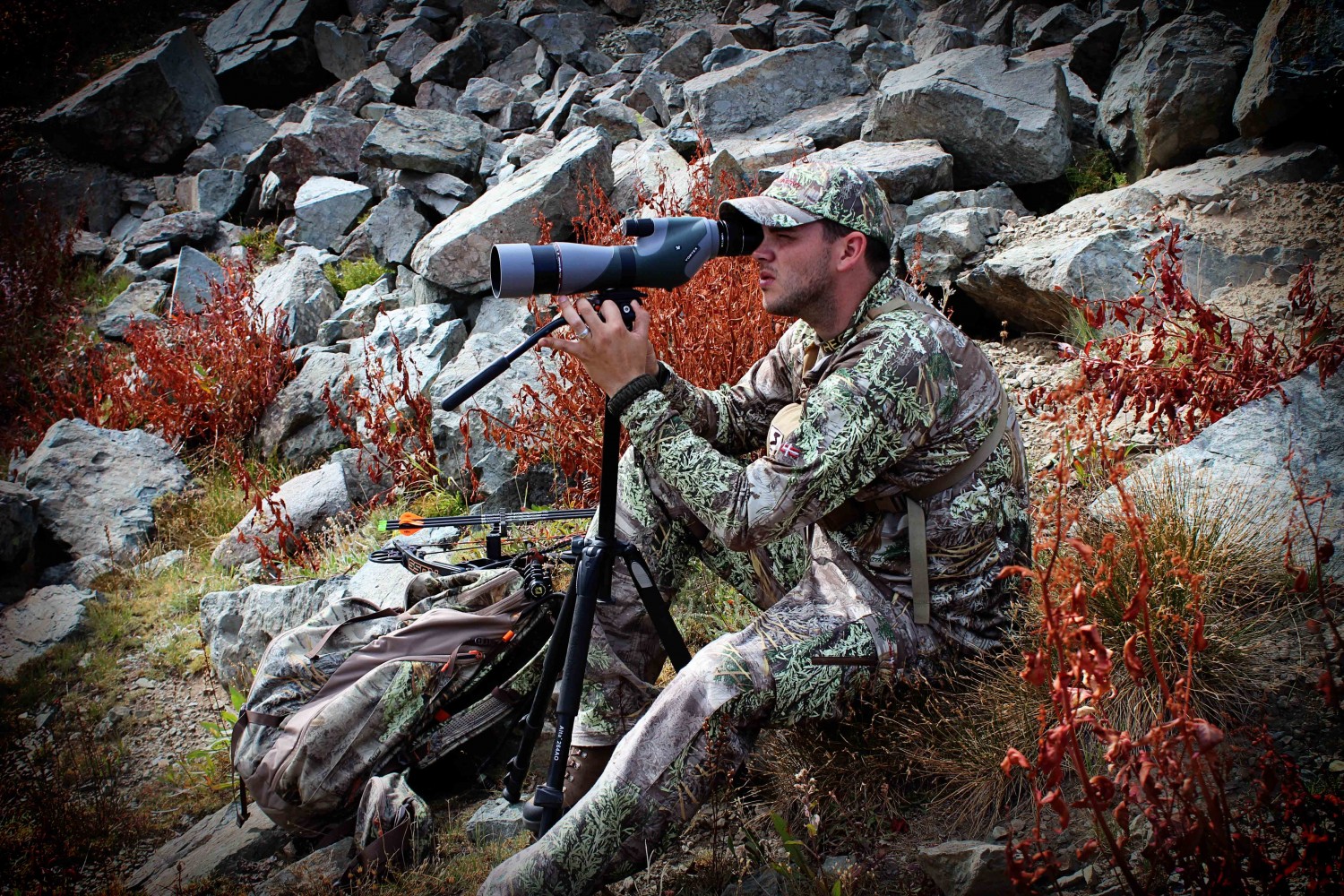 Optics:
Vortex Optics-
Vortex Razor 10×42 Binoculars
Vortex Razor HD 16-48×65 Spotting Scope
Vortex Ranger 1000 Rangefinder
Quality optics will save you a lot of headache's literally and metaphorically! You want optics that are comfortable to use while also offering clear images of what you are looking at. While hunting out of a backpack you are always conscious about the weight you are placing in your pack, a spotting scope is an item that I would say for most is a luxury or not needed item. In my opinion a good spotting scope is key, not only for looking at distances over a mile away, but it will also allow you to size up a buck without having to move in closer, thus saving you a lot of un-needed walking if it ends up not being a deer you are interested in taking.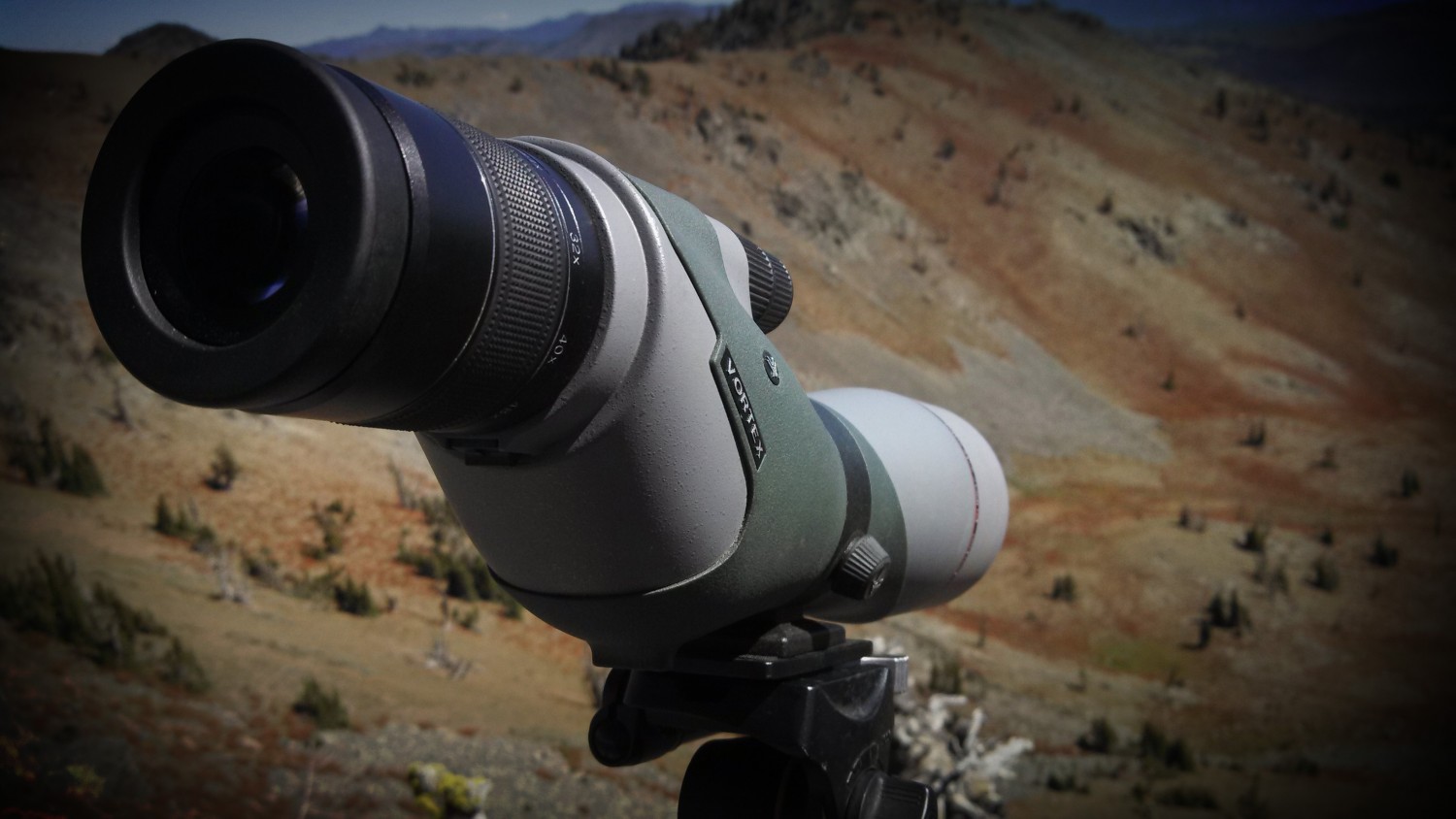 Water Filtration:
Sawyer MINI Water Filter-
This is something new to my pack this year, a couple of backcountry enthusiast turned me on to this little item at an archery shoot this summer. It weighs a mere 2 oz. and can filter up to 100,000 gallons of water. It can also be incorporated into your water bladder tube, so all you have to do is fill your bladder with dirty water and as the water passes through the filter on the tube it is clean when it reaches your mouth.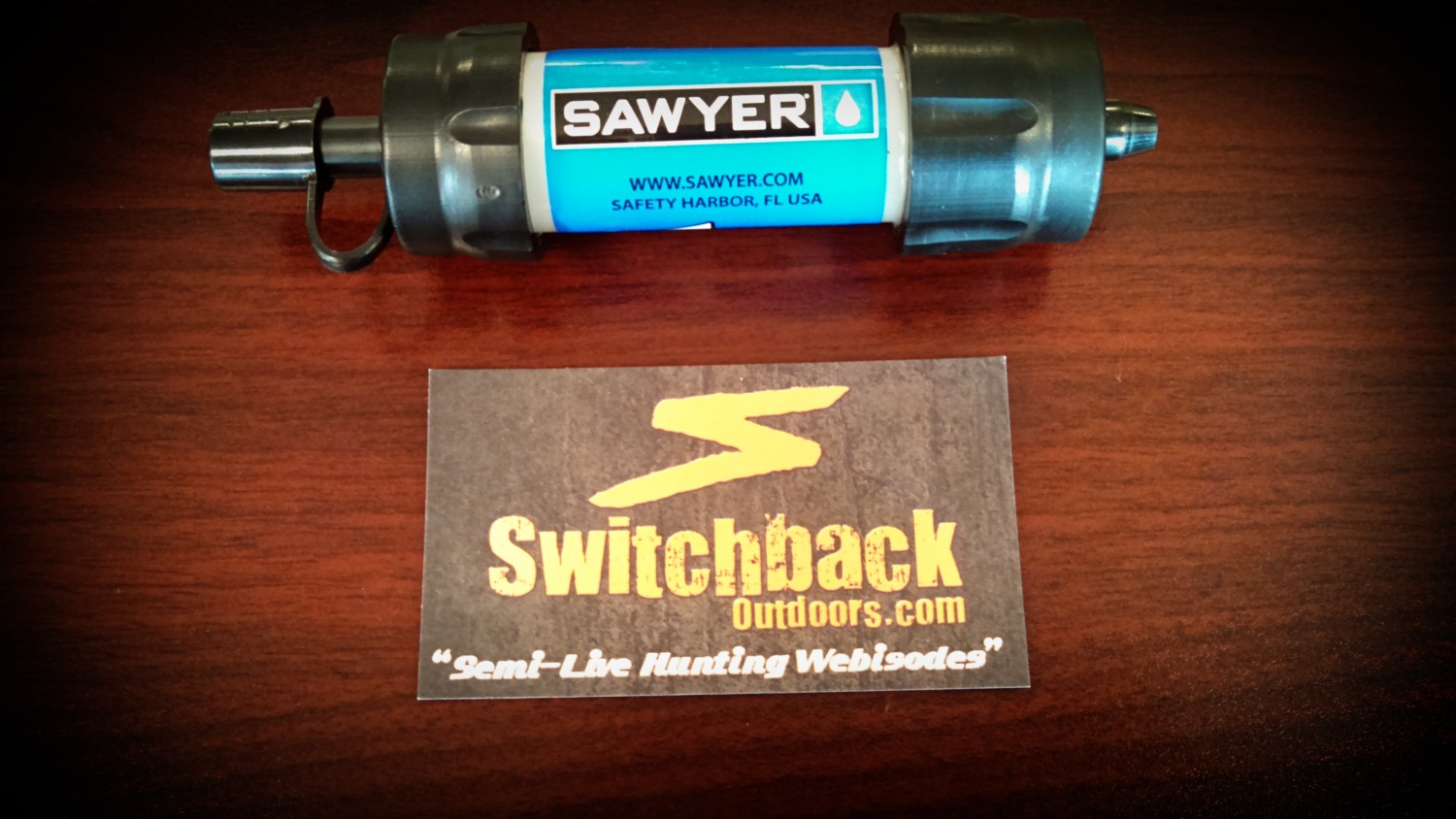 Backpack:
Exo Mountain Gear 3500-
New to the market this year the Exo Mountain Gear 3500 backpack is the perfect backpack for extended backcountry hunts. This thing is light and built to haul heavy pack very comfortably. The main compartment of the pack is 3500 Cubic Inches with 2 side pocket that are both 500 Cubic Inches. There is also plenty of external lashing straps to strap on gear such as sleeping pads or extra jackets. One of the greatest features about the pack is that the pack extends away from the frame allowing you to place meat between the pack and the frame.