Description
The Easton Bow Slicker Bow Sling is quick and quiet ultralight bow sling that provides a safer way to carry your bow.   With a patented limb-loop design, weight is distributed around the perimeter of the bow, keeping friction away from the cables and strings. Includes an integrated string guard to prevent abrasion of the bow strings and cables from backpacks and other items while in use. The Bow Slicker TM fits all parallel limb compound bows from 24"-36" axle-to-axle.
FEATURES:
· Patented limb loop design for easy installation
· Padded neoprene cam pocket protection
· Quiet fleece string cover for string and cable protection
· Easy-to-adjust woven shoulder carry strap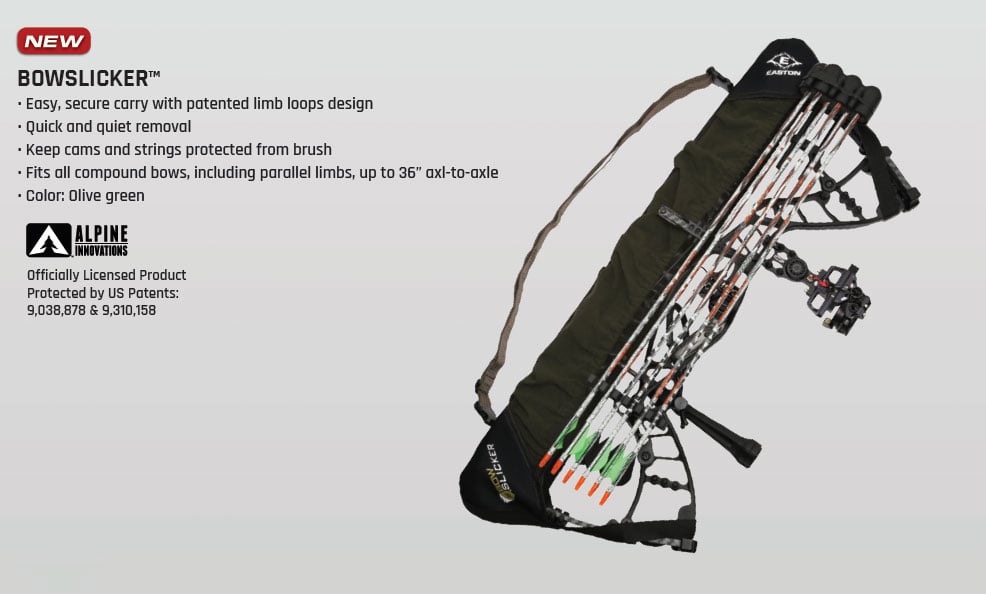 The Easton Bow Slicker made it on the Deer & Deer Hunting Top 10 Archery Products at ATA. Check out the video here.