Salt Lake City, Utah—Easton Technical Products, the industry leader in innovative arrows and archery equipment, introduces the 6MM AXIS Under Armour for 2017. New 6MM AXIS is a hunting arrow designed with the enhanced benefits of a reduced-diameter carbon shaft.
Easton is the pioneer in micro-diameter arrows that first came into the hunting scene in 2004. Micro shafts offer less friction making them the most effective hunting arrows and are popular among bowhunters for higher levels of penetration and downrange velocity. The new AXIS wears Under Armour's Ridge Reaper™ camo. The 6MM small diameter resists crosswinds to improve shot placement and offers less friction for better big game penetration. The new AXIS Under Armour will be produced in Easton's Utah factory and will come equipped with RPS inserts and 6MM nocks.
Other features:
· Pre-installed 6MM (H) Nocks
· RPS 8-32 inserts
· Reduced-diameter carbon
· MSRP: $69.99 half-dz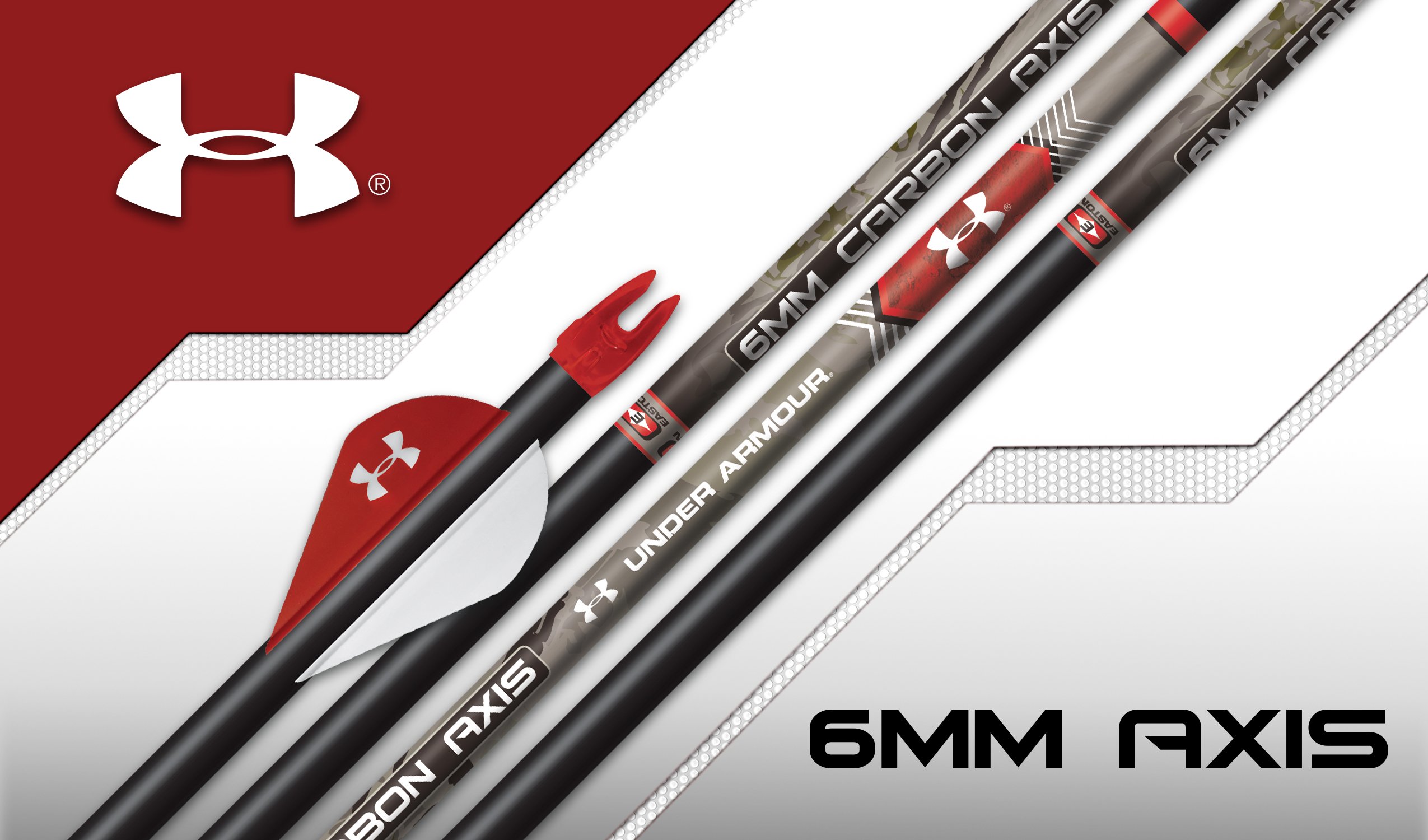 For more information on 6MM AXIS arrows.